November 2013, Recycled Fashion
won Ettitude's 2013 '
Online Eco Hero Award
'
May 2013, Erica featured as Nuffnang's 'Featured Blogger'
March 2013, Erica featured in The Ecologist, in an article entitled "
Hand-me-downs
"
30 April 2011, Erica featured on national Australian TV; Coxy's Big Break for Melbourne Op Shop Tours
Review of Erica's Bayside Op shop tour written by BookGrrl
here,
and A Little Boutique Near Home
here
In December 2010, Erica appeared live on the ABC radio station, discussing a sustainable approach to buying second hand and recycled gifts for Christmas.
August 2011, Erica featured in The Age, Sunday weekend M Magazine supplement for
Melbourne Op Shop Tours.
December 2012, Erica featured on the Ethical Fashion Forum's online Source Magazine:
Upcycling Gone Global, T-Shirt Restyles
5 Tips for an "Op Shop" Upcycling First Timer
Erica's events, talks, tours and workshops
In July 2012, Erica taught an upcycling workshop for children.
On
Saturday 4th August 2012
, Erica presented a talk 'upcycle your clothes' at
Boronia Library
, Melbourne
In
August and September 2012
, Erica upcycling classes at
LanewayLearning,
with more planned for the future.
Further upcycling events and op shop tours will be arranged shortly
Online Features
Upholstery patch dress featured on Recyclart and we upcycle
here
.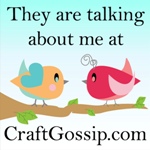 Beaded sandals DIY featured on Cut Out + Keep
here
Featured in top 100 green blogs for students:

Voted '50 Fabulous Blogs For Green Fashionistas':
And skirt to top refashion
here
$2 tablecloth dress featured on
ColorBlind: Thrifters Anonymous
Interview on Ethical Fashion Bloggers
here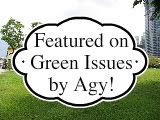 Runner up on
Project Recycled