Technology has advanced at such a rapid rate, and in one such example, telephonic communication. The device we use to communicate each other with, has changed shape, size and structure in a relatively short time frame.
Rotary dial telephones
(which are now considered 'vintage')
were the norm in my childhood, crackly telephone lines were common, and forget 'smart phones', mobile phones were non existent.
In a few short decades, with the recent introduction of internet (
VoIP
) calls, and the ability to obtain a SIM card for a mobile phone for as little as $2, is it any wonder that the home telephone line is becoming obsolete?
I had a conversation with a friend of mine recently that has obtained a home telephone line for her new home, she mentioned she'd like to get a rotary dial phone for it. I had to break it to her that the times I have found rotary dial telephones on thrifty escapades, which is a rarity, they have not come at a thrifty price. Despite the downturn in home telephone lines, it appears the chunky dial rotary is in demand, more-so for a decorative piece than to be used to talk with.
I've searched for a few rotary dial telephones on the usual second-hand trading websites, and find prices range from $25 to well over $300 depending on the style and era.
Some fine examples of dial telephones in all their rotary glory:
Rotary Dial Blue Telephone
Vintage 1969 Yellow Rotary Dial Telephone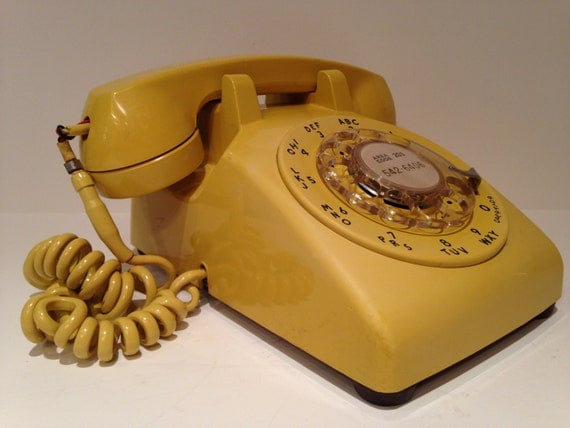 Cherry Red Rotary Dial Telephone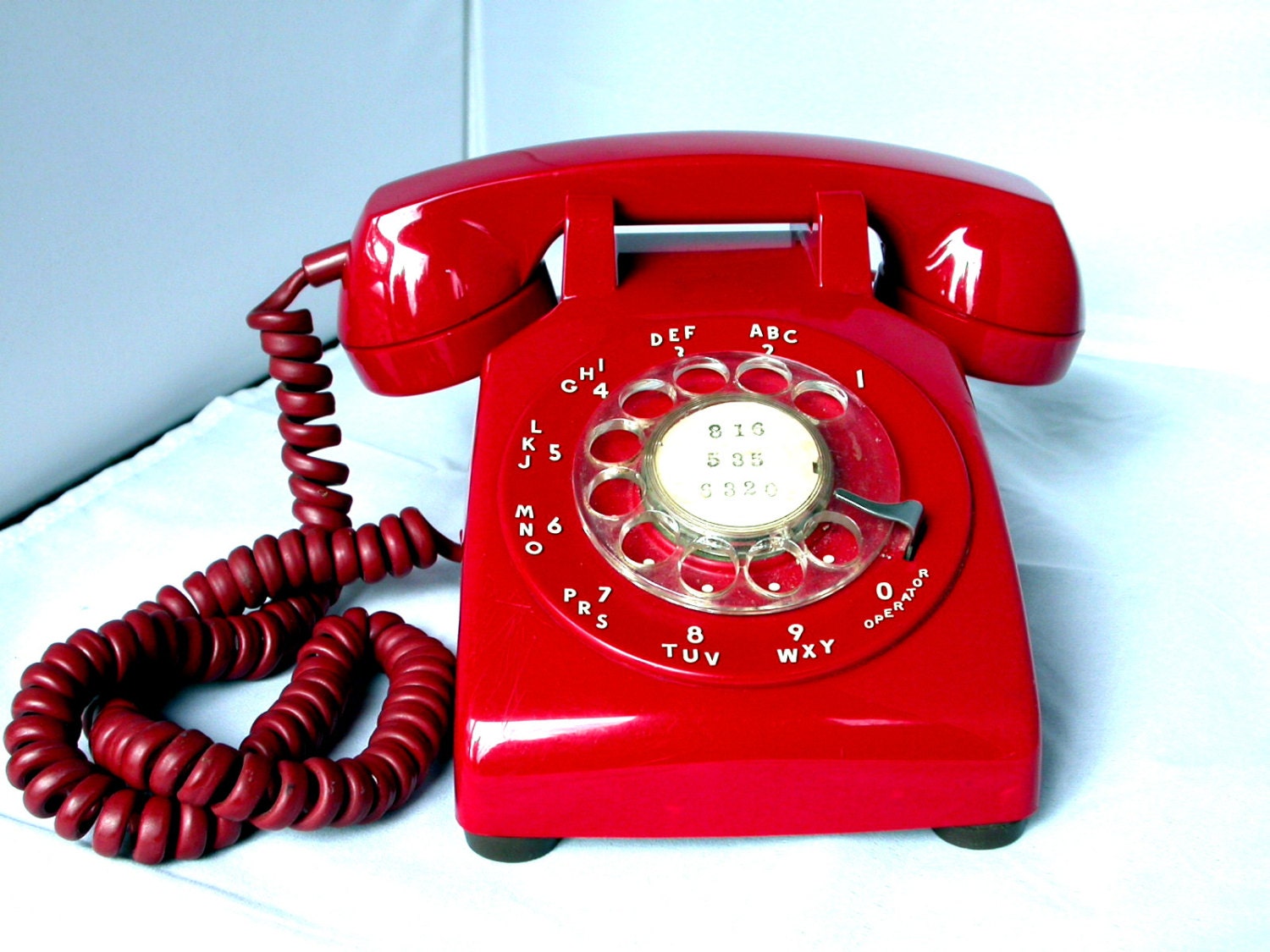 Vintage Chocolate Brown Donut Rotary Dial Telephone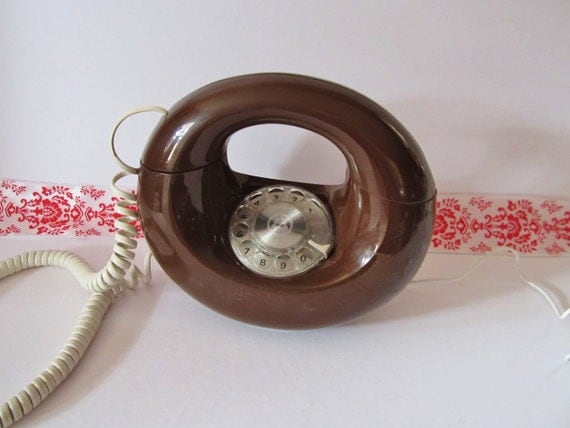 Interestingly, it appears some rotary dial telephones have also experienced somewhat of an upcycle manifestation too:
Vintage Rotary Telephone Lamp
Amazonia Glitzed Upcycled Rotary Telephone (working)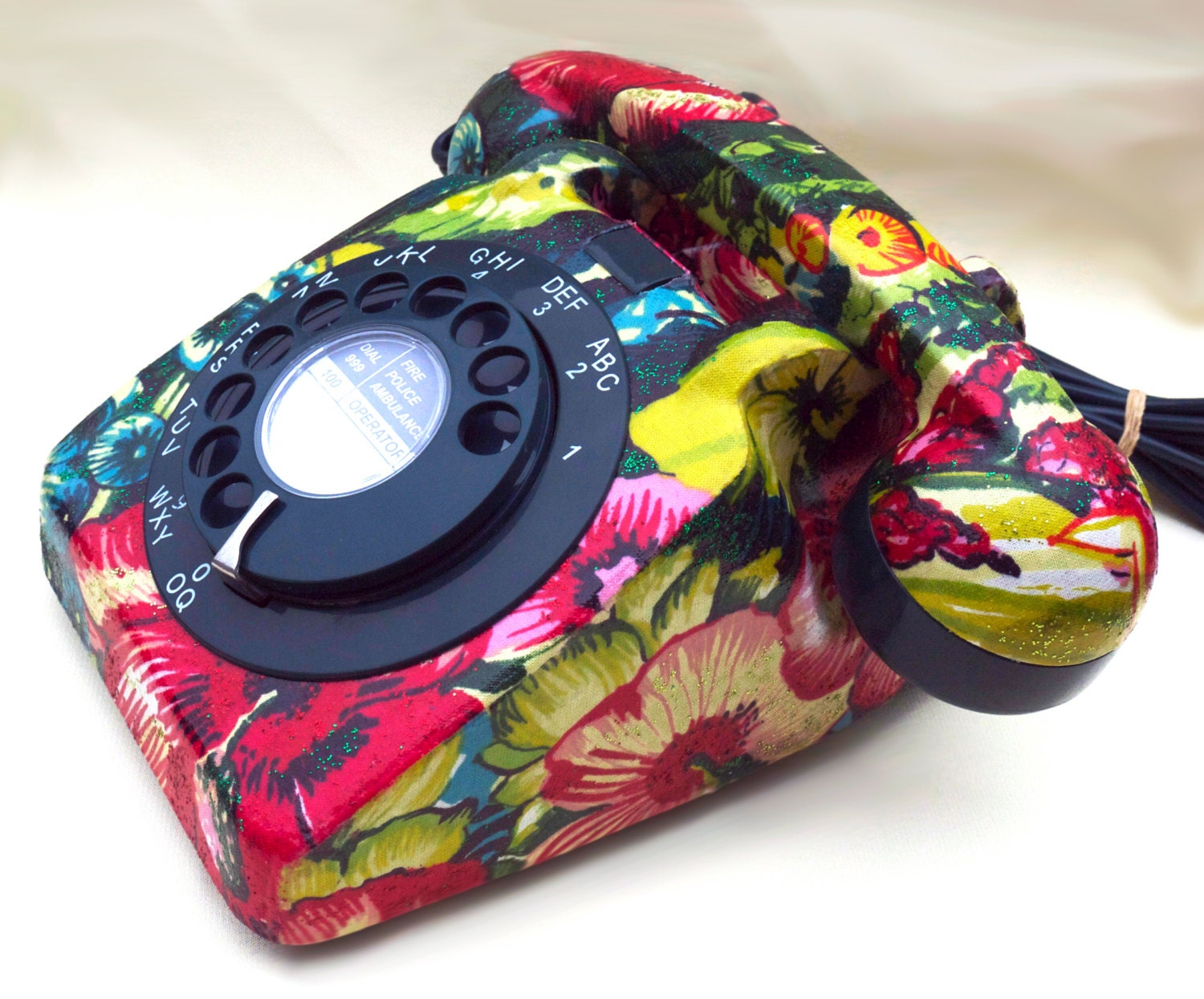 Josephine Baker Glitzed Rotary Dial Telephone (working)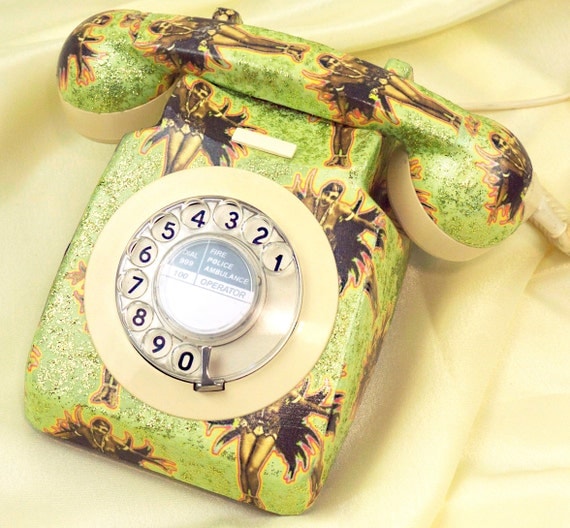 Readers, do you recall using the rotary dial telephone prior to the existence of mobile phones? Do you embrace the use of a rotary dial telephone as a decorative piece? Have you had success in finding a rotary dial telephone during your thrift store or opportunity shop travels?