There are times when writing a blog introduces you to great people, individuals that share a similar interests and passions. Meeting other blog writers face-to-face however, is somewhat of a rarity.
(unless attending an organised event such the Nuffnang Op Shop Crawl which took place in March this year).
The first time I did meet a blog writer face-to-face, was an afternoon spent with Hayley Lau. Hayley helped me create one of my first ever refashions, at a time when I decided I'd like to sew and make recycled clothes of my own. She helped me piece together a
reconstructed t-shirt dress
; an idea I had after buying two separate second-hand garments from local opportunity shops.
At the time, Hayley had been taking a break from her successful upcycled women's fashion line
Heidi & Seek.
After a few years absence, Hayley has recently returned to her creative venture, and
Heidi & Seek
is reborn: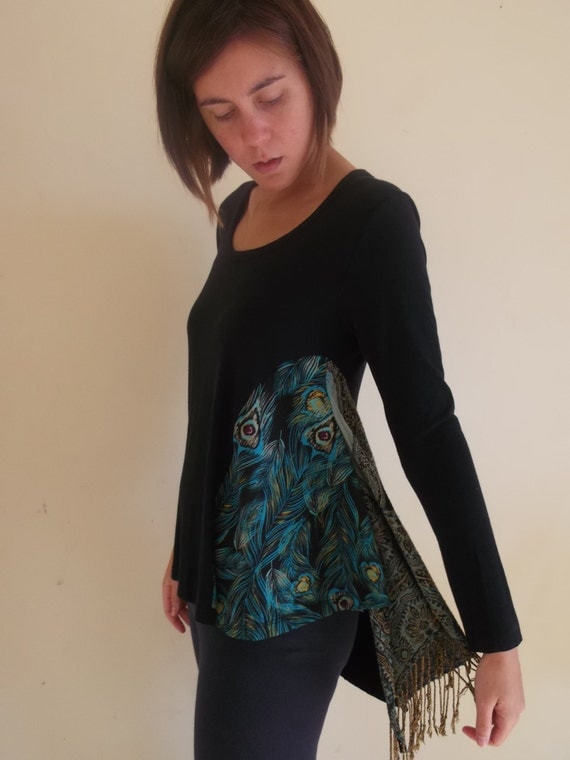 PREVIOUSLY:
thrifted peacock print scarf
thrifted bell sleeved top
thrifted top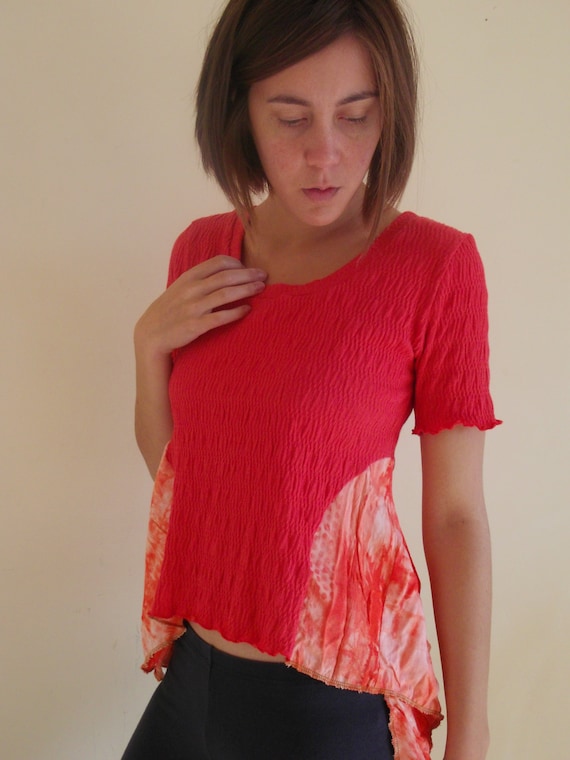 PREVIOUSLY:
thrifted plus sized dress
thrifted tshirt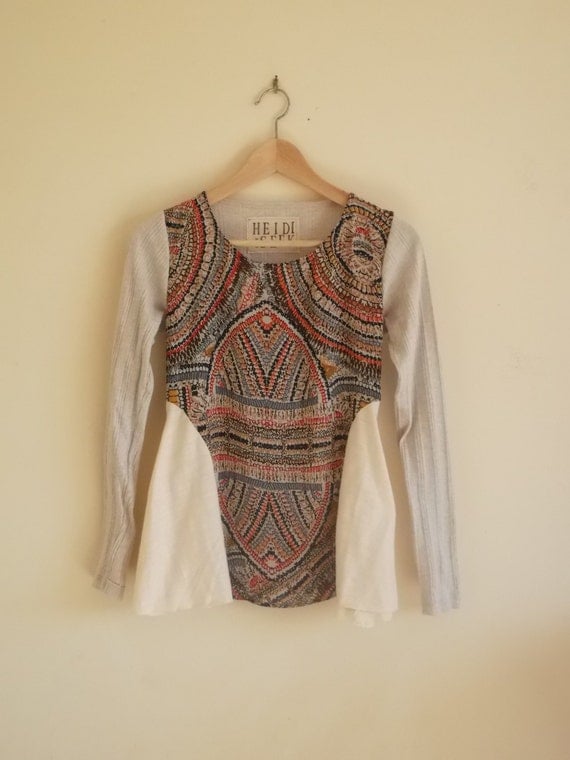 PREVIOUSLY
:
various thrifted tops

PREVIOUSLY:
thrifted scarf
thrifted tunic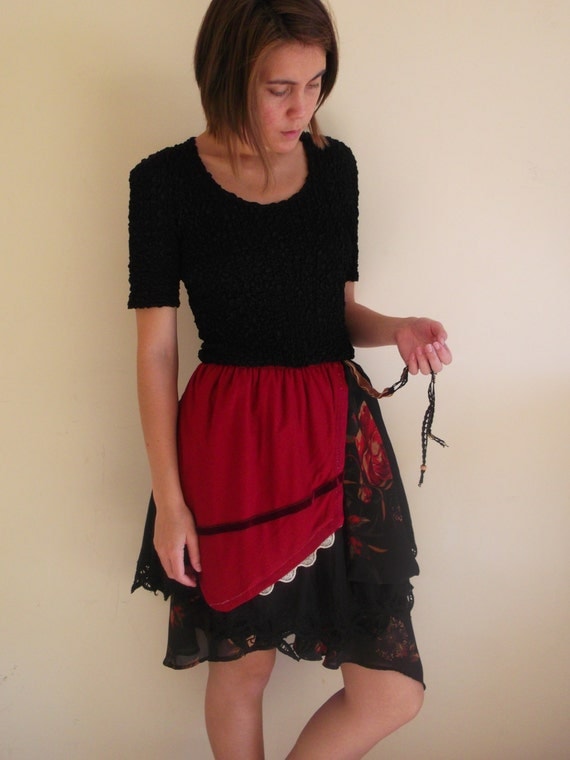 PREVIOUSLY:
black vintage top
thrifted floral skirt
thrifted black skirt
thrifted wrap top
local designer remnant trim
discarded jewelery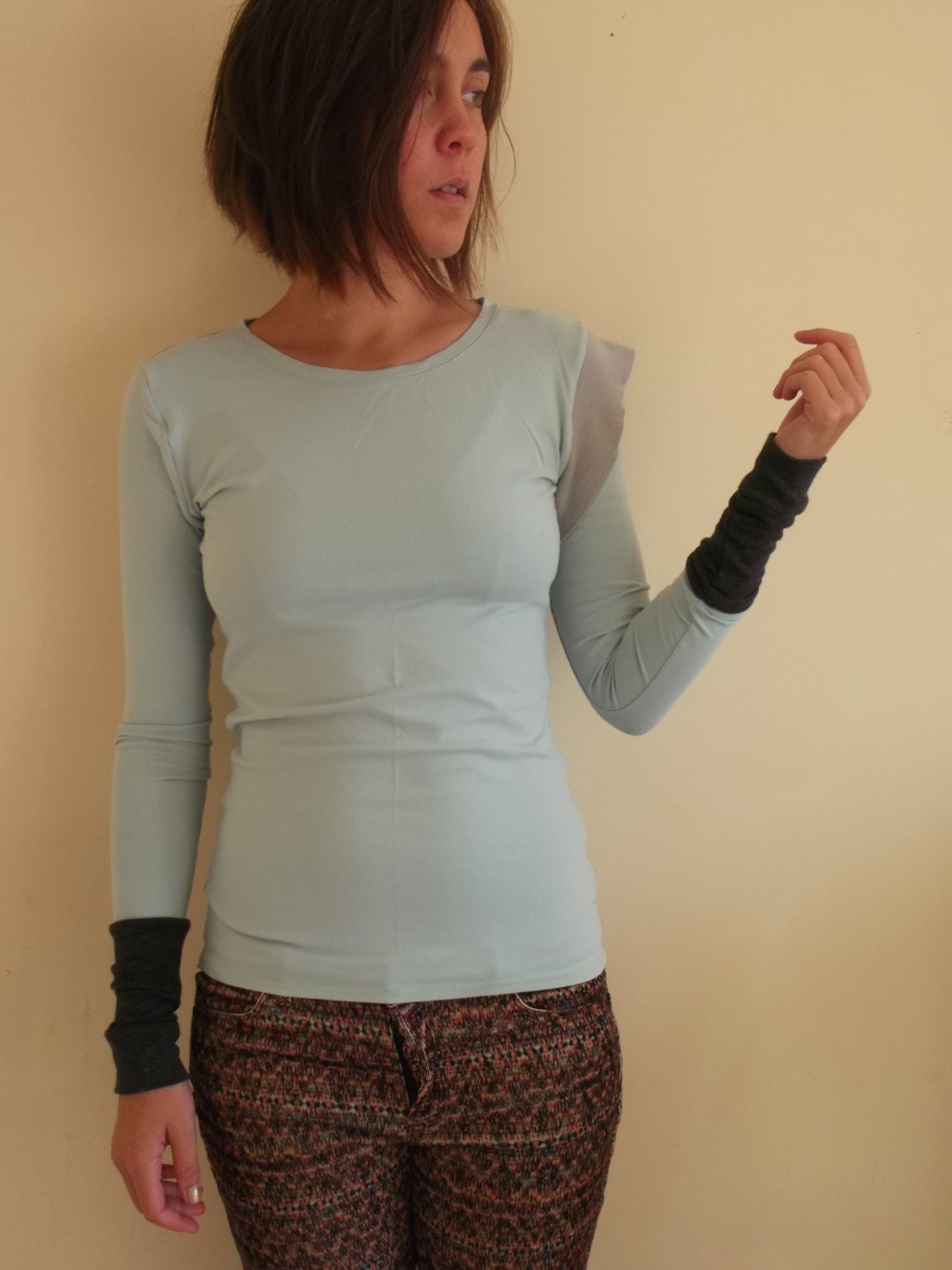 PREVIOUSLY:
thrifted tops
thrifted polo shirt collar
Hayley's style and creatively is unique. Her one-of-a-kind pieces are edgy yet easy to wear, flattering, and above all, eco-friendly - recycling existing garments into '
new
'.
If you'd like to check out Heidi & Seek's full collection, you can do so here.