Patti over at
Not Dead Style
gives us the lowdown on up and coming fashion trends this season, it appears bomber jackets are making a comeback.
I can't help but recall those god awful dark green flight bomber jackets with florescent orange lining that were on trend in the 1980's, do you remember them too?
Predominantly worn by men, but I do recall many a youth club night in the late 1980's when my female peers would also don a green bomber jacket to wear over the top of their dungarees and rugby shirts. Ugh!
As much as I am sure military bomber jackets keep our bodies warm on cool nights, they are absolutely not the most flattering in colour or style.
But then wait, bomber jackets weren't all green now were they? I'll see if I can jog your memory with some of these beauties:
80's Batwing Graffiti Bomber Jacket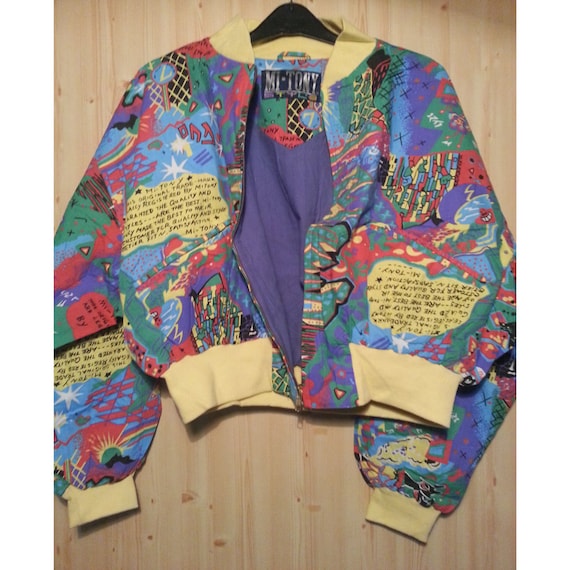 Satin Bomber Jacket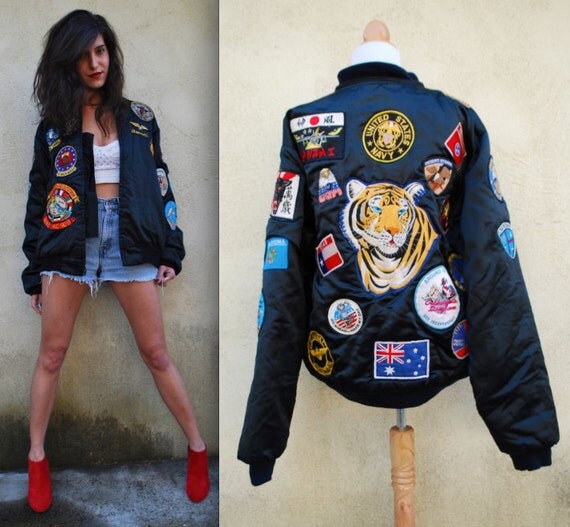 Suede Tan Leather Bomber Jacket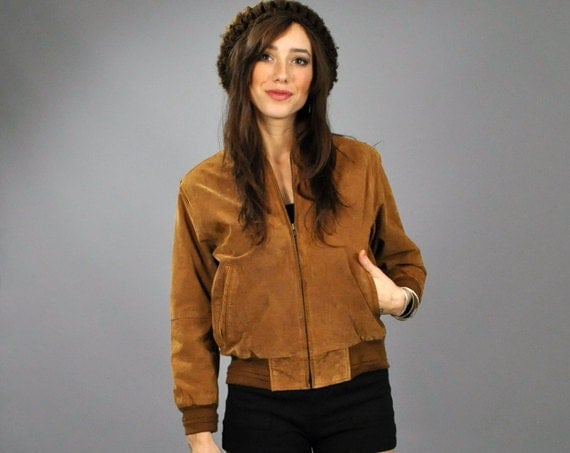 Silk Floral Bomber Jacket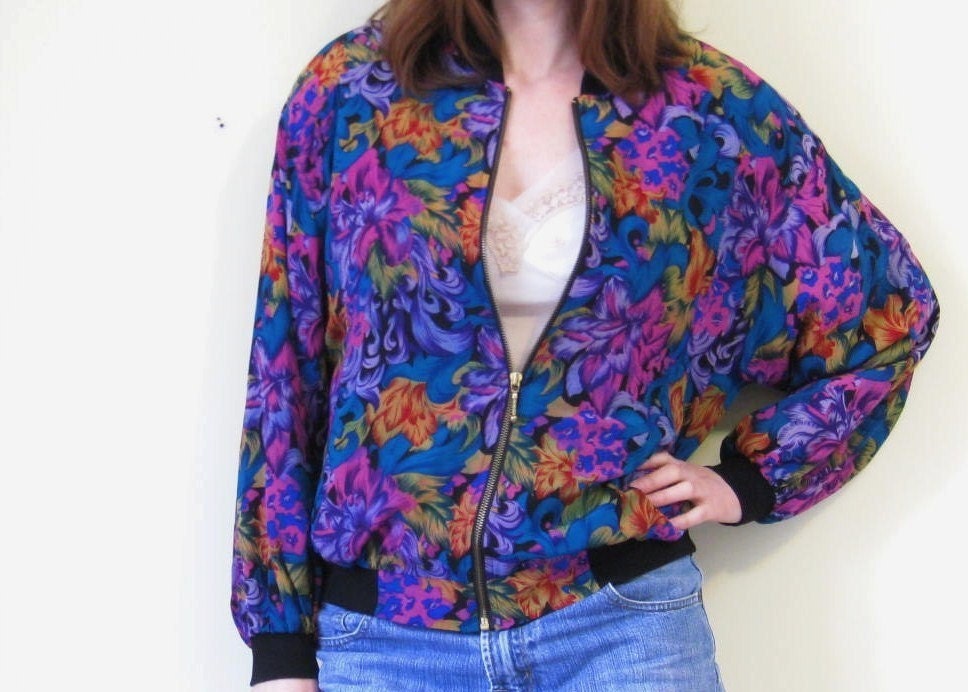 Then I remember, I own a bomber jacket myself, a purchase from a little store in Edinburgh back in 2002, which I've worn on various occasions over the past decade:
I wore my jacket yesterday, on the first sniff of cold weather we've experienced after an exceptionally hot and long Melbourne summer.
All of a sudden perhaps bomber jackets aren't so awful anymore.
What do you think readers, should bomber jackets be left in the 80's or could it be a possible trend you'd revisit in 2013?