Etsy seller Dawn, under her label
DewdropzGarden
, creates a range of handmade clothing, which have been refashioned and upcycled from existing fabric and garments.
"Dewdropz Garden manifested while I was living on the Big Island of Hawaii in 2008. Starting with my initials, Dew, I combined them with my appreciation of morning dewdrops resting on my organic garden produce and thus, Dewdropz Garden was born."
Dawn
owner, maker, designer, curator, treasure seeker
A selection of Dawn's creations include
Dyed, shredded t-shirts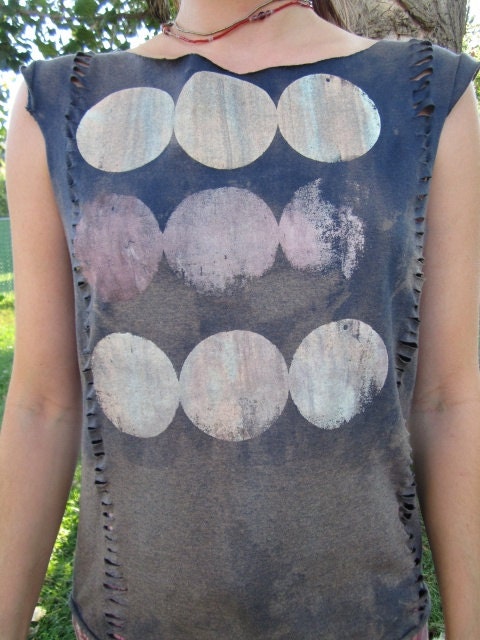 Customised Jackets
Asymmetrical Skirts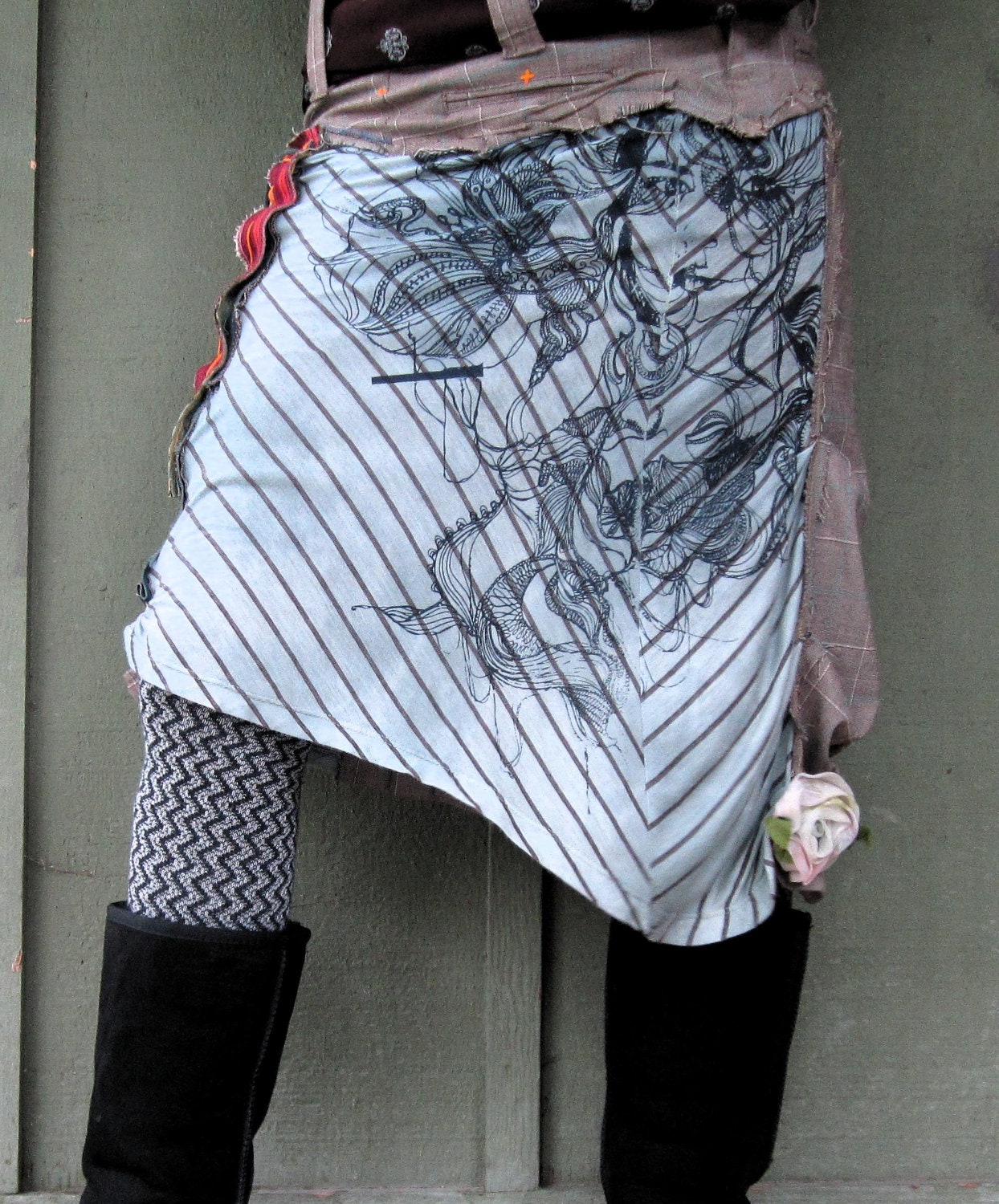 Backless Tribal Print Halter Top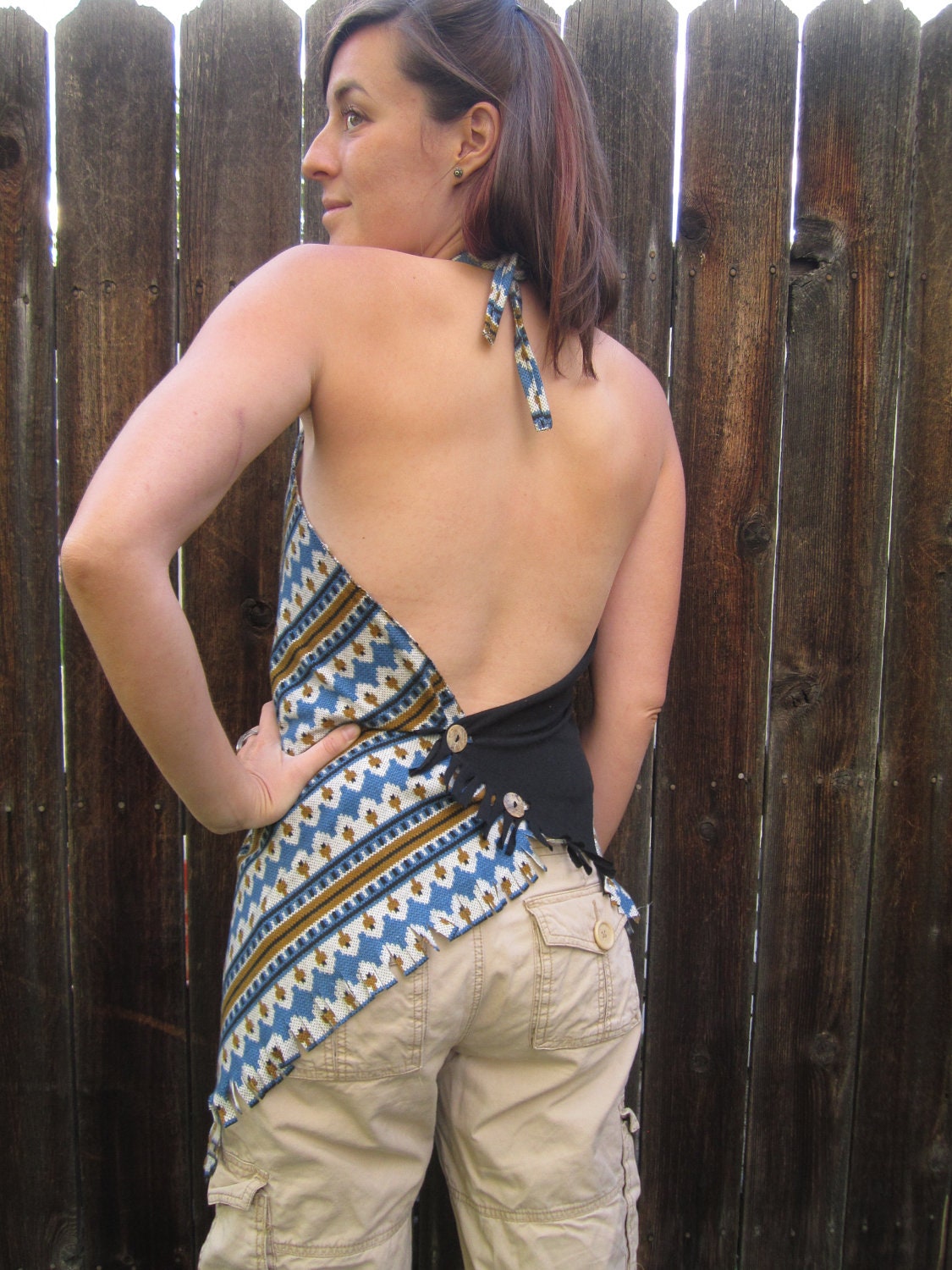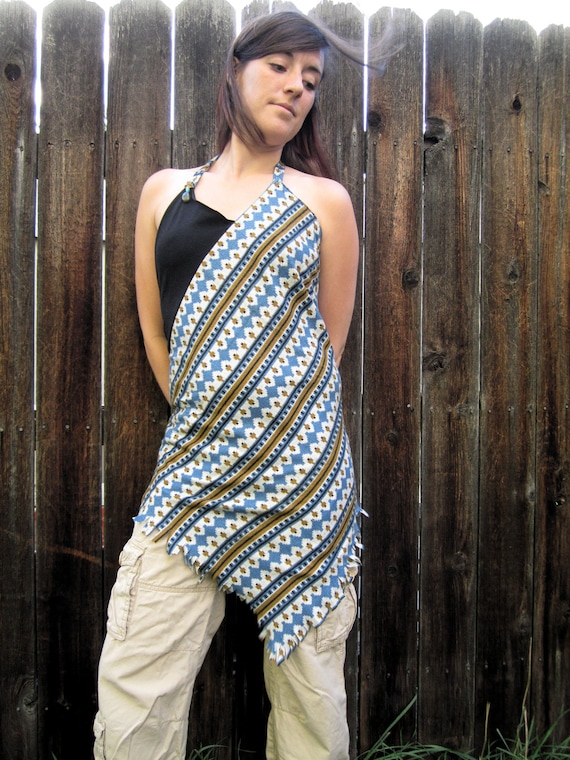 Dawn's bohemian style, she says is influenced by Punky Brewster during her childhood, and many years gypsy travelling with bands and festivals during the 1990's.
"With a love of working with previously adored fabrics, vintage and unique finds, my treasure hunting developed into a complete passion for upcycling. As I grew older, my awareness shifted and I realized how much usable and beautiful materials get tossed out as well as the unfair working conditions in many countries we purchase new materials from. Realizing that we cannot continue with that consuming pattern and lifestyle, I decided to upcycle as much as I could. From clothing to household items, the list is long on what I have re-purposed for myself and others."
Having spent many years living in beautiful Hawaii, Dawn now resides in Colorado, adapting her clothing range to the change in seasons.
Dawn would like to offer one Recycled Fashion reader, a
generous $45 voucher
from her
etsy store
; Dewdropz Garden. We have a rafflecopter entering system below, the more activities you do, the more chance of winning. The competition will be open for 2 weeks, we will announce the winner by random selection on 24th October 2012. Thank you Dawn for approaching Recycled Fashion with your generous voucher giveaway, and good luck to all entrants!
As well as Dawn's
etsy store
, you also can follow Dewdropz Garden on
facebook,
and on
tumblr
.

a Rafflecopter giveaway