Traditionally, seasonal changes into autumn or spring would be a time to pull out our light weight sweaters, cardigans or
Mac's
, and our skirts would perhaps be paired with stockings or tights over bare legs. As we reach a season which can be neither too cold, nor hot, there are ways to refashion existing garments to cover our bodies appropriately for a transitional climate. Here are some ideas.
A bolero refashioned from a leather jacket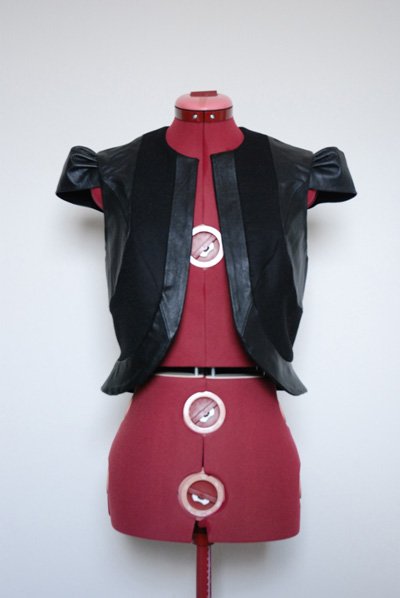 by Lauriana seen on
BurdaStyle
Scrap leather 'wing' detail onto old sweaters
by
leBestiaire
DIY braided jersey scarf (could use t-shirts for this)

A poncho from a cashmere sweater and t-shirt

Anthro inspired ruffle cardigan refashion

tutorial via
Little Inspirations
Do you remember
these
amazing ombre tights in last
last week
's blog post?
Here is a DIY version..
tutorial via
The-Coveted
Another DIY dyed tight version using food colouring!
tutorial via
The Work is Getting to Me
What do you wear during seasonal weather transitions?