What does Mod Podge, the wonder glue, most commonly used for decoupage projects, have to do with fashion? Shoes, that's what! A pair of my own boots have been subjected to the original sealer, glue and finish all-in-one
a year ago
..
Boot fix
here
Other Mod Podge refashioned, upcycled shoe redo projects, sourced from around the net include...
Cathie Filian's boots as seen on
Make Something
Anna's floral shoes as seen on Made in Pretoria


Old scarf and Mod Podged converse by
mbabound2012
Jessica's shoe re-do involving decoupage glue
(not Mod Podge but similar) & more as seen on
mad in crafts
Ashley's Mod Podge flats seen on
Make It and Love It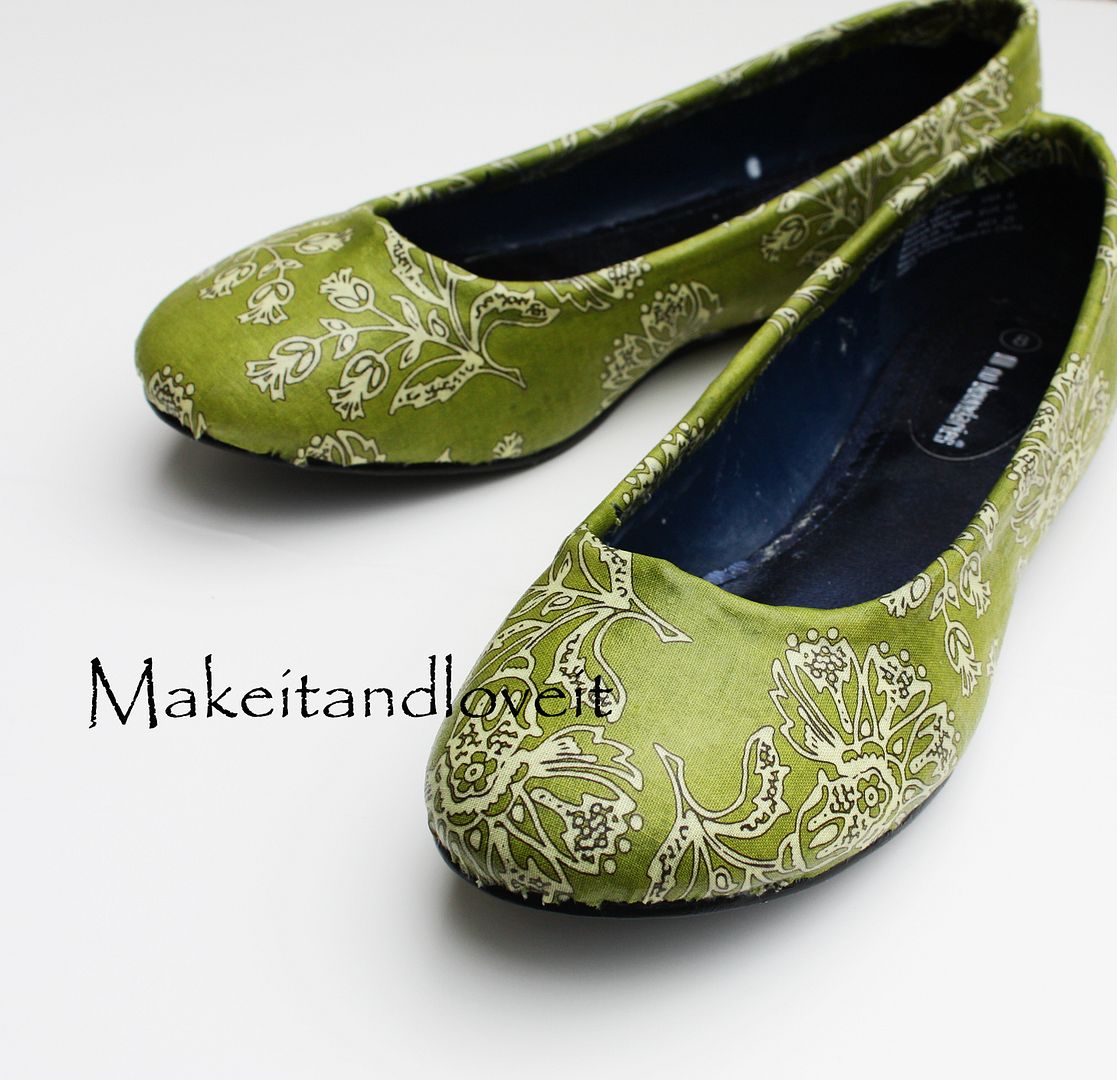 Sibylle's floral wedge revamp as seen on
Funkytime Design Juice
Anne's glitter heel fix as seen on
Wobisobi
Do you have a pair of old shoes in need of a re-do?
Do
get your hands on some Mod Podge, but be warned, the wonder glue is not waterproof, my friends.