Would someone else please buy these absolutely amazing jade green vintage heels, to stop me drooling unnecessarily over my computer?
Vintage 1940s Shoes : 40s Green Button Peep Toe Pumps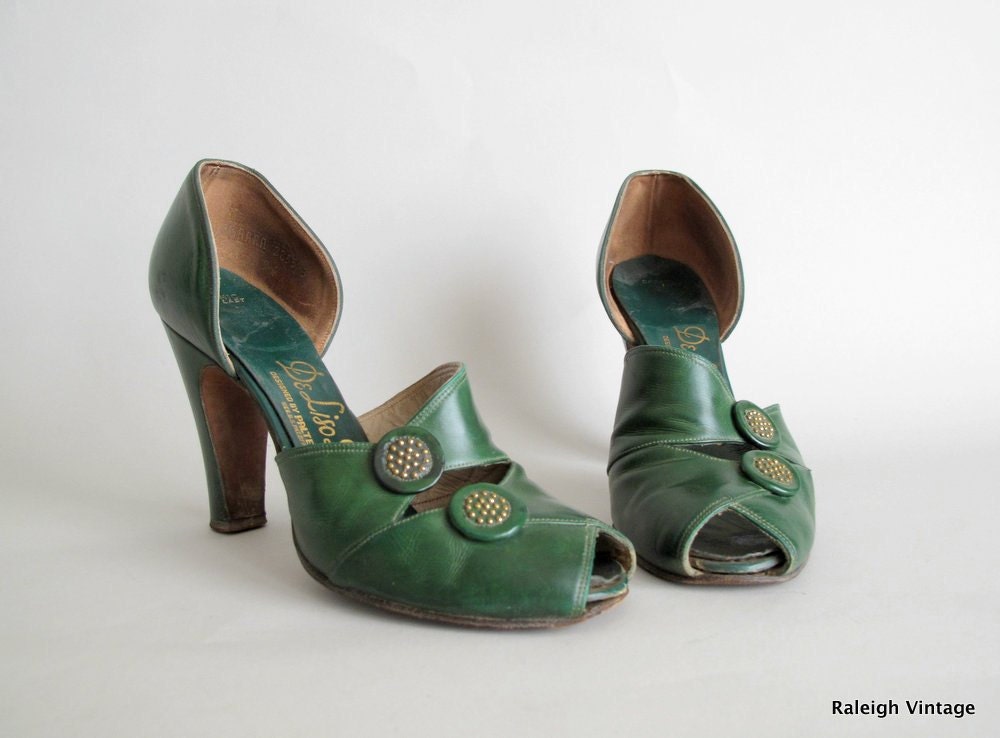 Despite being a self-confessed second hand shoeaholic, these little beaut's are beyond gorgeous, but they are somewhat over my budget.
Do you buy second-hand shoes, or do you prefer to buy new? What is your shoe budget?