How beautiful is this 1950's Swimsuit....
Vintage 1950s Make A Splash Swimsuit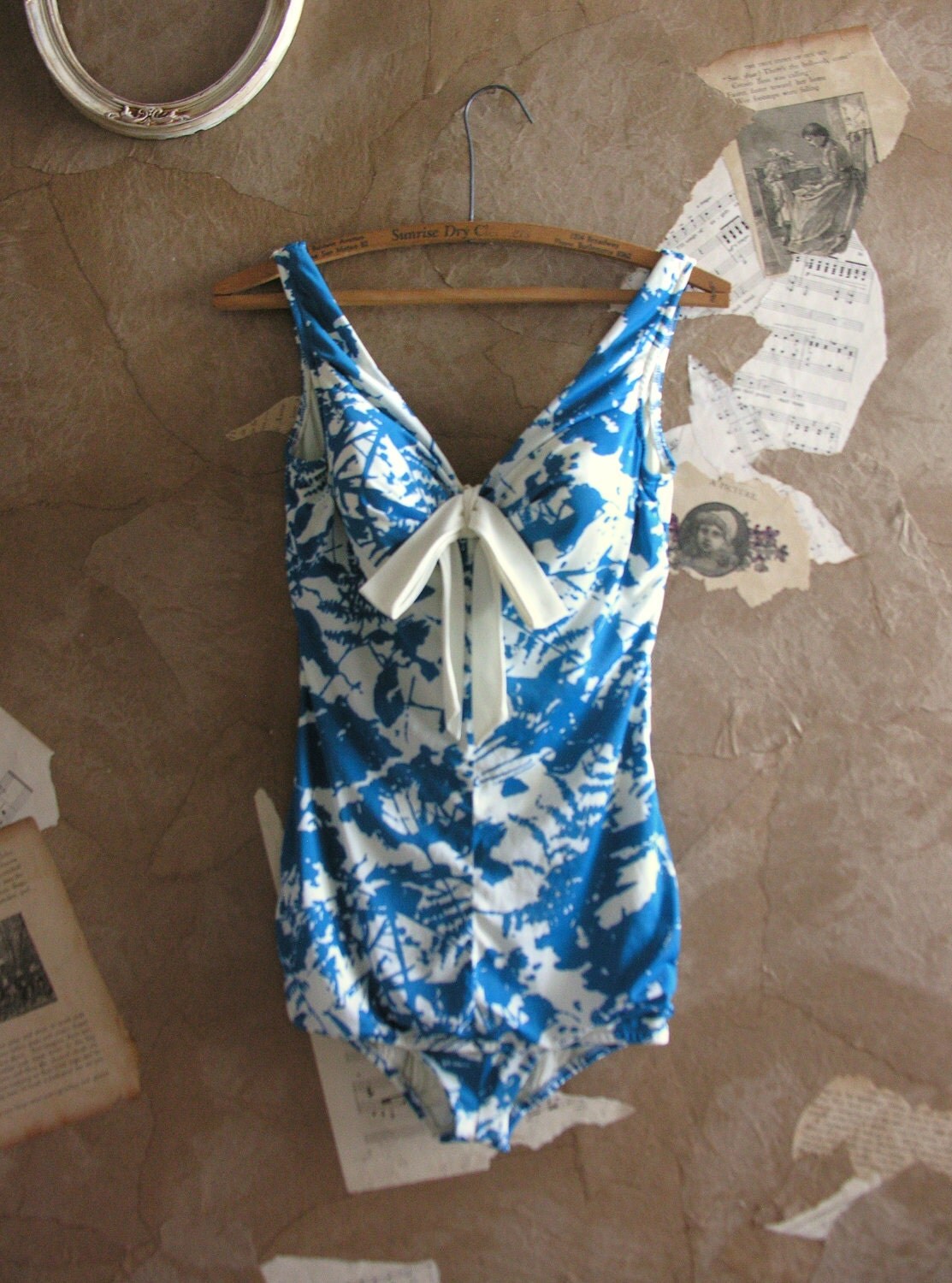 $62 from
Very Vintage
But I wonder, what is the etiquette of buying second hand swimwear? Would it fall into the category of second-hand underwear, and therefore a big no-no, or is swimwear somehow void of such stigma? Would
you
buy second hand swimwear?